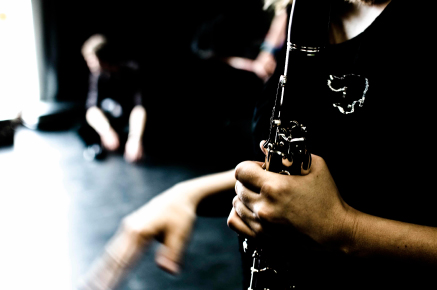 I'm a musician, researcher and educator working at the nexus of participatory arts, education, and development in its many forms.
I've been gathering and connecting people through music with my community-based work in Australia and around the world for over two decades. As a performer, facilitator, composer, sound artist, and community cultural development practitioner I work with diverse communities to create musical ways of telling their stories, to connect with each other through shared music-making, and to explore new soundworlds and modes of expression.
I work in complex social settings, including in remote Indigenous communities, in classrooms and community contexts with recently-arrived child migrants and refugees, and in post-war countries in the Balkans, the Caucasus, and Asia. I've transformed the community engagement programming of symphony orchestras and cutting-edge new music ensembles, and worked as a musician and workshop leader with development organisations within the structures of international development aid.
My research agenda is informed by these practitioner foundations. Since 2008 I've worked to deepen understanding of how music interacts with and contributes to social and cultural change in settings of major societal upheaval, transition or crisis. I investigate the experiences of young people who participate in music in these contexts. I have a PhD from Griffith University, a Master of Education from the University of Melbourne, an Advanced Certificate in Performance and Communication Skills from the Guildhall School of Music and Drama, and a Bachelor of Arts in Music Performance from the Victorian College of the Arts.
I'm also committed to developing future generations of socially-engaged, participatory arts practitioners and researchers. My teaching and research in Higher Education contexts (which thus far includes adjunct appointments at the University of Melbourne, Australian National Academy of Music, Melbourne Polytechnic and Boston University, and as a guest academic in Norway) is where I train young musicians and music educators for work in complex social settings, and open their eyes to the ways that their creativity and artistic skills can help to make the world a better place.